Garden Landscaping Supplies Bristol
Garden Landscaping Supplies in Bristol
Creating your ideal garden design requires careful consideration of all the options available to you. When taking these considerations into account; it is also very helpful to have access to a wide range of garden landscaping supplies so that you can create your ideal garden design. As everyone's designs could be different, it is also important to be able to look at and purchase a range of diverse garden landscaping supplies and we are well equipped here at King Acre Landscaping Centre to provide you with the products that you need. This article will discuss the advantages of utilising a large landscaping range as well as discuss the range that we have to offer to you. If you are looking for garden landscaping supplies in Bristol then do not hesitate to visit us today or give us a call on: 0117 967 9056.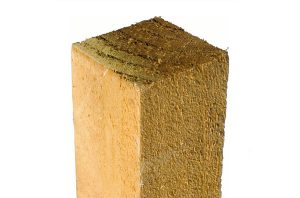 Does a Large Selection of Garden Landscaping Supplies Help?
A large selection of garden landscaping supplies greatly helps you plan and and execute your garden design for a number of reasons. Firstly, you may not have your design fully planned out yet. This means that you may still be considering how to finalise your garden design or you may not even know which design you want or which landscaping products to use. Having access to a large selection of landscaping supplies allows you to see what there is available as well as actually see which products you have available to use. This can aid in visualising your design as well as seeing how features will work together. This selection can also bring a sense of diversity to your landscaping design, as there are many colours, products and features that you can implement. When creating your design for example, you may have a large area of your garden that has not been used or has become muddy from the work required to create a patio. This area can be filled with aggregates and thus your design is finalised. This is only possible due to the fact that there are a wide range of garden landscaping supplies available, meaning that you can use other supplies to finalise your garden design.
How Can You Utilise Our Garden Landscaping Range
Our range of garden landscaping supplies has been carefully designed and selected to ensure that you can achieve your desired garden aesthetic as well as being able to have a huge amount of choice in your selection. Your garden design is truly unique to you and this means that having access to this large range will result in you being able to achieve your garden design. Whilst creating a patio, you can be sure that our patio paving stones and flagstones offer you a variety of design choices. Our aggregates can also finish off your design by adding vibrance colour to many areas around your garden. We also offer timber and fencing products so that you can create a natural aesthetic in your garden using wood as a landscaping material. The possibilities are endless with our garden landscaping supplies.
Come And Visit King Acre Landscaping Centre Today
With a wide variety of garden landscaping supplies, you will be able to set out and achieve your dream garden design. The combination of vibrant products and unique designs will ensure that your design is personalised as well as diverse. There are many products to choose from whether you are looking to upgrade your garden or to create a brand new garden design. If you are interested in finding out more about how you can benefit from our landscaping products or if you are looking for garden landscaping supplies in Bristol then visit King Acre Landscaping Centre today or give us a call on: 0117 967 9056.
---