Stones for Gardens in Codicote
Stones for Gardens in Codicote
Garden stones are a product that have a wide range of uses in the garden. The fact that there is a selection of sizes and colours to choose from results in garden stones being able to be used across a range of applications. This article will discuss how you can implement garden stones within your landscaping design or to enhance your current garden. These stones have a variety of uses that you can enjoy today! If you are looking for stones for gardens in Codicote then visit King Acre Landscaping Centre or call us on: 0143 882 1887.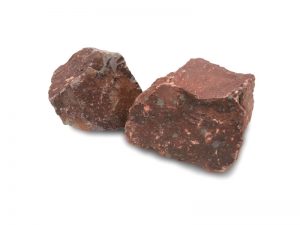 Why Are Garden Stones a Quintessential Landscaping Product?
Garden stones are very important in landscaping as they can be used in many different ways. Larger stones such as rockery stones and much larger stones such as boulders can be used to create clear focus points in your garden. Including a variety of large stones results in a clear focal point in your design which will draw the eye when somebody is looking over the entire garden area. This means that you can use larger stones to enhance a current garden design or create a completely new design. Smaller stones are often used to fill out certain areas as they can be used to cover the surface of the floor and are available in many different colours. They also offer practical advantages such as creating a safer surface on the ground which may not serve as a decorative purpose. The other practical uses of garden stones are to cover damaged areas that may be damaged by the weather or by activities in the garden. These stones can be used to cover these areas as stones are a lot easier to maintain than grass and cover these areas very effectively.
Using a Selection of Stones for Gardens
As these garden stones are very diverse, it is important to use a selection to gain the best results. When enhancing an area of your garden, a selection of colours can be used to create an entirely new design. This can take a current feature to new heights as well as making full use of the practical advantages that garden stones provide. Establishing clear colours and patterns within your garden is a very simple but effective way to really add to your current garden design. Implementing vibrantly coloured garden stones such as our slate or crushed glass can also be used to emphasise your greenery and shrubberies. The bright colours often compliment the natural green of plants and can create wonderful designs around trees and other feature plants. Garden stones can also be used in other areas and are not just limited to your garden. Perhaps your driveway requires additional stones to fill it out or create a new design. This feature is a perfect example in which you can combine the practical advantages of garden stones with their aesthetic benefits. There are endless landscaping opportunities available to you when you decide to utilise our garden stones.
Purchase Stones For Gardens in Codicote!
Now that you have discovered the advantages of using garden stones it's time to consider which stones you require and what you are setting out to achieve with your landscaping design. There are a wide number of places that you can use our garden stones which offer benefits to the design of your garden as well as practical benefits that can help you with the maintenance and upkeep of your garden. If you are looking to purchase stones for gardens in Codicote then be sure to visit us today or give us a call on: 0143 882 1887.
---